THE STORY
For twenty years, in her consultation room in Saint German des Prés, Héléna Rachel Compper has specialised in
contemporary urban disturbances such as nutritional stress and eating disorders, the main
consequence of which is accelerated ageing.
PHASE I
AT CHAMPS DE MARS
PARIS
During her research with Dr. Hervé Grosgogeat and numerous researchers at the international acid-base symposium in Munich, she discovered anti-inflammatory acid-base rebalancing which, by acting on the factors of stress and accelerated ageing, has extraordinary effects on the skin, body and mind.
Its specificity is the result of a meticulous combination of elements that were previously considered individually...
2006
SCIENTIFIC EXPLORATION
On the strength of this discovery, Héléna Rachel Compper put together a team of experts in various areas and began studying the links between rejuvenation, nutrition and the possibility of application to cosmetics. This global approach concentrates on the individual and their lifestyle, balancing all-round well-being: physical, spiritual and mental. The treatments are simultaneously nutritional, emotional and cosmetological.
The adventure of LACUREOFFICINE ® began then, offering a new generation of cosmetics for the third millennium.
KEY ACTIVES
THE NUTRIALKALINE ANTIOXIDANT THE CONCENTRATED VITAL ENERGY
LACURE OFFICINE Laboratories enrich the slimming and anti-ageing benefits of Active Bio-Nutrition with laboratory research into rare plants. The brand launched the creation of unique formulas of key actives which are ideal for accelerating the biological phenomenon of cellular rejuvenation and completing the nutritional method.
Then came a long period of incubation on the complementarity of her approaches, which Héléna Compper summarised a few years later, with the integrative concept of the Biosystem.
ACCLAIMED PUBLICATIONS
PROF. DAVID SERVAN-SCHREIBER, PROF. CHRISTIAN CABROL
PROF. LINDA FRASSETTO, PROF. JÜRGEN VORMANN
DR. MICKAEL MALESPINE, DR. PHILIPPE DOMORA
DR. ALAIN BIJARD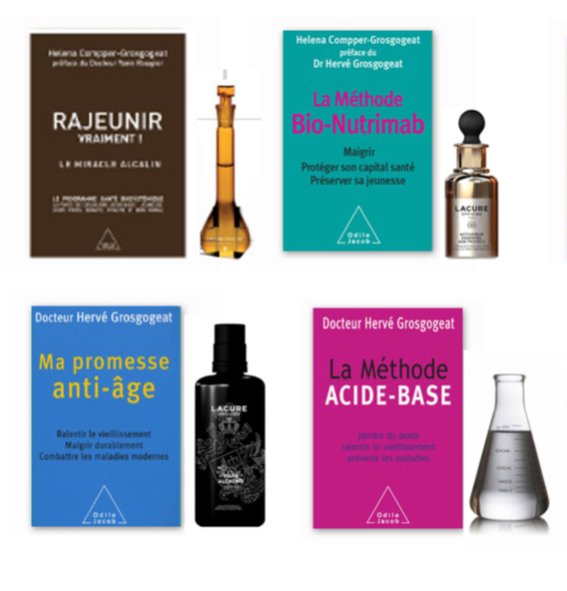 "ACID-BASE MEDICINE IS ONE OF THE MOST IMPORTANT DEVELOPMENTS IN NATURAL AND COMPLEMENTARY MEDICINE. DR GROSGOGEAT IS ONE OF THE BEST PRACTITIONERS"
– – – – –
HELENA COMPPER'S ACTIVE BIONUTRITION

"A METHOD FOR RESTORING HEALTH AND BEAUTY AND FOR REGENERATING YOUR ENERGY"
DR MICKAEL MALESPINE
MÉDECINE GÉNÉRALE ET NUTRITION
"A SIMPLE AND EFFECTIVE INTEGRATIVE METHOD THAT CHANGES LIVES"
DR ALAIN BIJARD
CARDIOLOGUE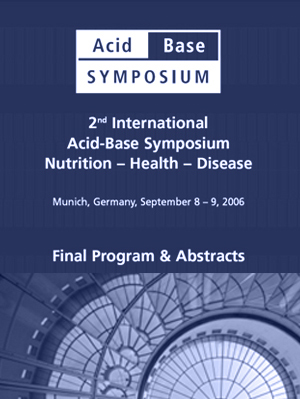 THE FRENCH SOCIETY
OF ACID-BASE BALANCE

The LACURE OFFICINE teams participate in the Congress on Acid-Base Balance in Munich, under the direction of Pr. Jurgen Vormann, University of Munich, member of the British Physiological Society.
Together, they have created the French Society of Acid-Base Balance, which comprises Pr. Lynda Frassetto (University of California, San Francisco), Dr. Timothy Arnett (Department of Anatomy, University College London), Dr. Izan Tsou-Ho (Faculté de médecine Paris XIII), Dr. Christian Charon (Faculté de médecine Paris XIII), Dr. Eric Prévot (Université Paris XII) and Catherine Mausset, Clinical Psychologist (Paris XIII).
PHASE II
NUTRITIONAL TREATMENTS
Look 10 years younger while preserving your health? This is possible thanks to the revolutionary programme of Dr. Hervé Grosgogeat and Héléna Compper, based on the greatest discovery in recent years in the field of research into ageing: the role of silent inflammation in accelerating the signs of ageing.
This programme promotes a healthier lifestyle and encourages a varied nutritional approach, rich in trace elements, omega 3 and antioxidants. These powerful molecules revitalise the skin and hair, contribute to the health of the heart and reduce the risks of certain diseases while fighting the signs of ageing.
THE BIO-NUTRITION ACTIVE CURES
2004
The LACURE OFFICINE teams design active bio-nutrition cures to promote skin and body rejuvenation and to encourage weight loss.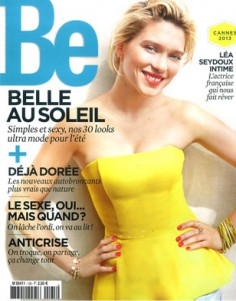 THE PRESS DISCOVERS THE PHENOMENON
DETOX AND THE ACID-BASE BALANCE MAKE THE NEWS IN THE PRESS.
Dr. Hervé Grosgogeat, author of "La Méthode Acide-Base" (published by Odile Jacob) is regularly invited by the media to explain the simple principles of this slimming and anti-ageing diet. Le Point n°1908, Rejuvenation. ELLE n°3288, Detox to lose weight. Canal +, Le Grand Journal.
2011
THE IFBA
IN PARTNERSHIP WITH MARQUISE EVENTS, LACURE OFFICINE IS PARTNER TO THE STARS INVITED TO THE CANNES AND PARIS FILM FESTIVALS.
THE GREAT CHEFS
LACURE OFFICINE is invited into the kitchens of the great chefs to open the way to anti-ageing and slimming gastronomy, in partnership with the LACURE OFFICINE method.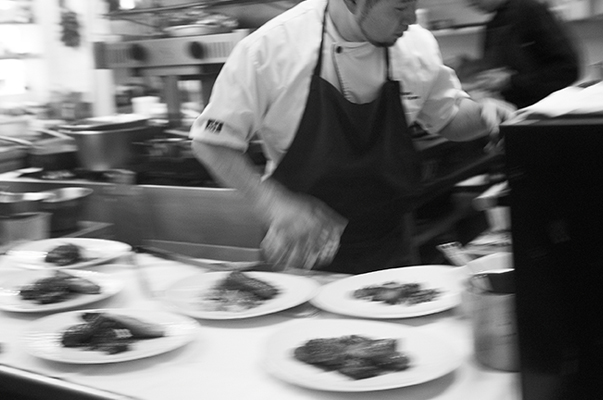 2013
THE ALKALINE CURES
PARIS, ST TROPEZ, PROVENCE
SPA RETREAT AT SEZZ SAINT-TROPEZ
A REAL HAVEN OF PEACE. SEZZ ST-TROPEZ OFFERS LACURE OFFICINE ALKALINE AND ANTI-INFLMMATORY DETOX CURES IN A RELAXING, ELEGANT SETTINGS, COMBINED WITH A STATE OF THE ART REJUVENATING TREATMENT.
PHASE III
COSMECEUTICALS
SKINCARE
2014
Our first research revealed that the skin is particularly vulnerable to excess acidity, and that it must be nourished directly with active ingredients capable of fighting this destructive inner fire. The idea of ​​a line of anti-ageing and repairing cosmetics, associated with dietary supplements, was born.
2014
After ten years of specific cosmetic research, the Lacure Officine brand was officially launched. It is the first French brand of state of the art bio-systemic cosmetics. The brand's expertise is totally in line with the new, much more responsible demands of women and men today.
2016
LACURE OFFICINE,
THE EXPRESSION OF PASSIONATE EXPERTS
AND THE FRUIT OF I0 YEARS OF RESEARCH
is supported by this integrative and
recent vision, that LACURE OFFICINE was created,
conceived and developed by two enthusiasts: Héléna Compper, a holistic health professional, specialist in Bio-nutrition and cosmetics for over 15 years, author of several widely-acclaimed publications, published by Odile Jacob, on well-being and preserving youth. She joined forces with Gilles Guilhaume, whose beauty expertise is based on many years at L'Oréal, in the pharmaceutical industry and, today, in sustainable development and ecological transition.
ECOLOGY
HÉLÉNA'S JOURNEY, BETWEEN THE UNITED STATES AND FRANCE, HER EXPERIENCES OF LIFE, AND THOSE OF GILLES GUILHAUME IN ECOLOGY, HAVE LED THEM TO WORK ON SCIENTIFIC RESEARCHS THAT ARE HEADING IN THIS DIRECTION.
THE BRAND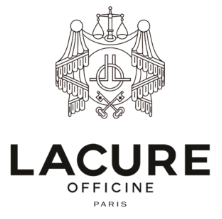 Ten years ago, LACURE OFFICINE founded the first brand of cosmetic treatments designed in compliance with a revolutionary scientific anti-ageing process that takes into account skin and body as well as lifestyle management and emotional balance. The actives have been used to formulate a unique and highly innovative synergy of anti-ageing ingredients. This comprehensive health and beauty prevention programme provides total well-being that meets cosmetic needs. The brand is changing the way the world sees skin care through its pioneering research and its integrative biosystemic philosophy.
THE LACURE OFFICINE
INTEGRATIVE LIFESTYLE
Lacure Officine treatment products are at the heart of a global approach to well-being known as the integrative approach. This integrated system optimises the health of the body's cells via topical treatment, internal care and emotional care. People who take this global cosmetic approach are easy to spot because they radiate beauty and confidence in a way that sets them apart. How does it work? In addition to result-oriented skincare, nutritional supplements and positive emotional outlooks, this integral approach greatly improves the health of the skin and every cell in your body.
OUR INSPIRATION
ACID-BASE EQUILIBRIUM
POSITIVE POINTS OF VIEW PLAY AN IMPORTANT ROLE IN OVERALL BIO-SYSTEMIC
BEAUTY, PLACING THE ACCENT ON RESILIENCE AND A STRONG SENSE OF SELF-AWARENESS.
THE OFFICIAL OPENING
DECEMBRE 2016
48 RUE DE GRENELLE 75007 PARIS